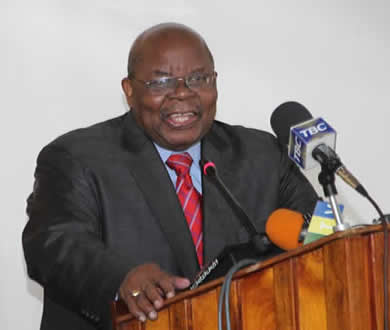 Burundi: Inter-Burundi dialogue resumes in Arusha this Thursday
|
More than thirty protagonists from the political parties, independent, ex-presidents and government delegates met in Arusha from 16 to 18 March in the Nyerere country, which was also a mediator in the Burundi crisis. Facilitator Benjamin Mkapa to try to untie the politico-security crisis that erupted at the end of April 2015.
After the visit of the former Tanzanian President and facilitator in the Burundian conflict in December in Burundi and the recent consultations in January in Arusha, 33 politicians without representatives of civil society, including three government representatives, The list of participants in these negotiations scheduled from 16 to 18 February in Arusha.
The list of participants worried some civil society organizations including Onelop, Acopa, Mac, Aba, Codip, Capes +, Casaf, Folucon, Nade, Izere League. These CSOs find that the Burundian government should not respond to the invitation without the list being reworked. The same is true of the Frodebu Nyakuri party. This political group questions the future of the dialogue following the invitations given to unusual participants. Keffa Nibizi stressed that FNL-Amizero and Uprona – pro gvt or cheerman should not be spoken of on behalf of their training as mentioned on the invitations.
On the government side, Secretary General and Spokesman of Bujumbura Philippe Nzobonariba emphasizes that the participation of the three messengers of the government will be conditioned by the respect of the recommendations formulated by security council which argues that those who are prosecuted by the justice are not Not invited. Moreover, the presidential party CNDD-FDD does not intend to miss this appointment. The Secretary General of this party of the eagle envisages calling the politicians in exile to return to the Country. Evariste Ndayishimiye also intends to plead that those who are prosecuted are extradited.
The party Sahwanya Frodebu of his turn is ready to help Mkapa to unwind the Burundian crisis from its origins. Léonce Ngendakumana remains hopeful that the facilitator will proceed initially to differentiate the points requiring facilitation and others who do not need it in order to accelerate the diadoque. According to the deputy of the Legislative Assembly of the East African community Emmanuel Nengo believes that some politicians risk putting forward the interests of their political families. Yet this delegated parliamentarian of the Union for the Promotion of the Batwa UNUPROBA appreciates positively the step already taken by the dialogue but finds that his community should be represented. "The Batwa may have to contribute to the peace process," adds Nengo Emmanuel.
In short, the rendezvous of the dialogue of this round is an opportunity to give and receive. According to former President Sylvestre Ntibantunganya, the politicians who will be in Arusha must give up their positions which block the progress of the dialogue in order to respond to the concerns that haunt the major interests of the population.