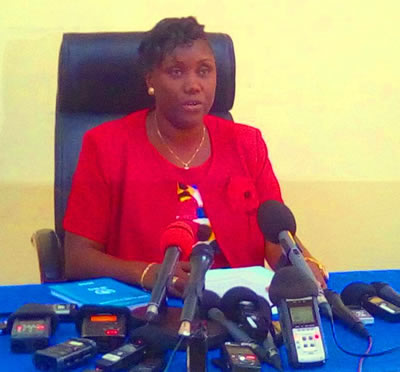 Health: Burundi declares epidemic of malaria
|
Malaria officially becomes an outbreak in Burundi. A statement read Monday by the Minister of Public Health and the fight against AIDS seems alarming. More than three thousand died last year, compared with 700 from January 1 to March 10 of the current year. And over a population of around eleven million people, more than eight million have been infected with the disease in 2016. WHO salutes the courage of Bujumbura and promises support to curb the disease.




It is finally official, malaria becomes an epidemic in Burundi. The findings of an expert mission of WHO, the World Health Organization, and the latest update by the epidemiological surveillance system speak to the Burundian Minister of Public Health, Josiane Nijimbere. Out of a population of around 11 million, more than eight million were reached by 2016.
"The Ministry of Public Health confirms that Burundi is facing an epidemic of malaria. This latest update shows a cumulative total of 8,169,484 confirmed cases of malaria reported in 2016, 'said Health Minister Josiane Nijimbere.
More than three thousand people died in 2016, compared to 700 between the first of January and the 10 of March of the current year according to the minister. She also reported that the most affected were pregnant women and children under five. According to Josiane Nijimbere, the provinces most affected by this malaria epidemic include the northeastern and northeastern provinces. The provinces of Muyinga, Kirundo, Karusi and Cankuzo come first, while the provinces of Ngozi, Kayanza, Gitega and Rutana are in the second row.
Dr Walter KAZADI MULOMBO, representative of the WHO office in Burundi, congratulated the minister for the statement, and promised in turn support for the government.
A response plan equivalent to US $ 31 million has been proclaimed to deal with the epidemic, but it is a dynamic plan, which can change according to the needs on the ground.