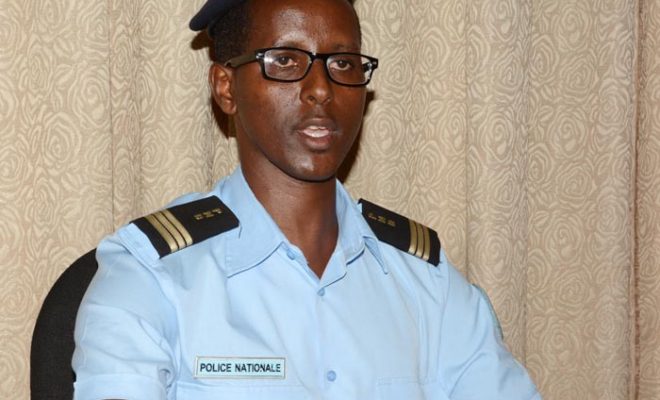 Burundi: The Ministry of Public Security held a press briefing to warn against a recurring form of scam.
|
Moses Nkurunziza, deputy police spokesman, said five crooks were arrested last Thursday in a bistro in the Inss district in the Rohero zone, at 9 am in the middle of the action.
According to him, these criminals had already stripped their victims of 15,800,000 Fbu by selling them false precious stones. And explain how the band works: "This network is made up of at least 5 people. The first step is the identification of the victim (name and surname, parents, brothers and sisters, aunts and uncles, residence …) ".
These scammers, says Moses Nkurunziza, do not forget to inquire about the level of education of their victim, but also about the patrimony of the person to be defrauded.
The second step, he says, is the distribution of tasks within the group. The first person pretends to be an entrepreneur living abroad who would like to invest in the trade in precious stones. "He calls the victim, introduces himself and says he is looking for a reliable person who speaks French well and who could help him in his business on the spot. "




Well-prepared operations
The second person in the group pretends to be a seller of precious stones. "In the case that concerns us, the latter claimed to be of Congolese nationality of the Banyamulenge family. "
The 3rd person is the buyer of these precious stones. The latter is only expressed in French "so that the victim falls completely into the trap. The 4th person will be the commissionaire and the 5th, the expert in charge of gauging the quality of these precious stones.
Moses Nkurunziza concluded this press conference by calling on the population to be more vigilant and above all to be wary of the unknowns who promise them by telephone to set up a project of sale or purchase of precious stones, to give them a job, to wash Black shots to get dollars, sell them driver's licenses or any other document in lieu of a diploma.
And to invite any victim of such a scam to go to the judicial police to verify if the perpetrators already arrested would not be those who have it