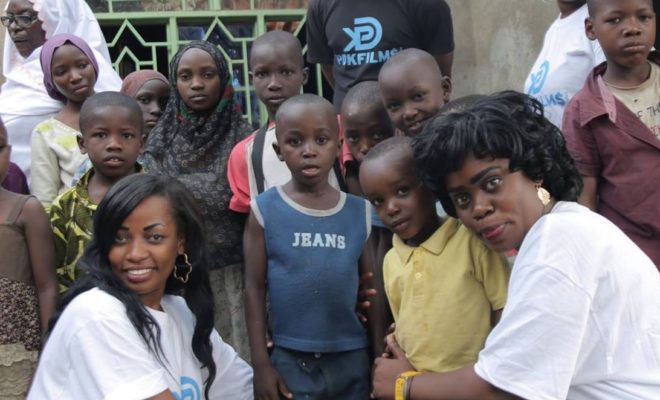 Producer Young PDK has founded a Charity Organization "Hope Restored Charity"
|
Pierre Lukata known as Young PDK is a successful Videography producer who has started and founded "Hope Restored Charity" for helping orphans in Burundi. We have managed to have conversation with him about his charity program.
"Hope Restored Charity was founded by me," said Young PDk. "I had this idea way back, but it was not the right time to start it, I waited and the first time I went to burundi that's when everything started because I could see how my brothers and sisters are struggling," He added. Young PDK has just recently came back in the states from his motherland of Burundi. And it is from this journey that he started the works of the charity program as you can see in the picture below

Young PDK continued: "I saw so many kids on street that were supposed to be in school, I visited so many orphan kids , it's just sad and I thought my self that something must be done; and if it's not me, who?" "I must show an example to others even though I don't have anything, but I have resources; my purpose is to get what ever I can put my hands on and help these kids," He explained. Pierre Lukata says that it's not easy to provide for these kids for there are so many of them that need help, but helping one at time is a progress. "It's an non profit organization so we're not benefiting in this program, we are doing it from our hearts", He added.
Currently Young PDK's organization is not accepting donations because they have not set up yet a page for donors to do so, but they are working on it! "Anyone who would wish to donate they can contact me once we set up a donation page then everyone will start donating from there", He added. When we asked Pierre Lukata about the project he did this year if any helped as you've seen in the picture, He said that all funds came from his pockets. He wanted first to show an example to others before he start collecting donations!
Visit the Charity Facebook page for more info: https://www.facebook.com/Hoperestoredcharity